Today we interview Italian Viola about her move to New Caledonia. She lived in the capital, Nouméa which is also the country's largest city. New Caledonia is a French territory located in the South-West Pacific ocean and its many islands provide an idyllic lifestyle for Viola where every day feels like a holiday! There are a number of immigration options for living and working in New Caledonia.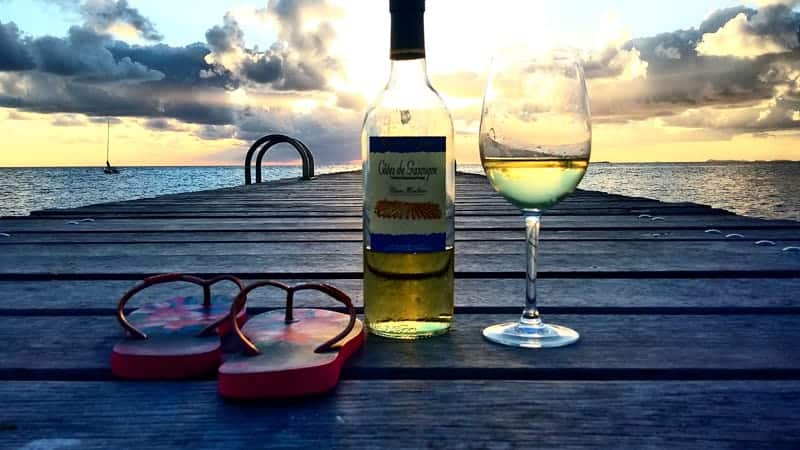 What led you to make the decision to leave your home country and move to New Caledonia?
I had already been living abroad for 6 years before immigrating to New Caledonia (2 years in Australia and 4 in France). I left home when I was 21 because I wanted to explore the world.
What visas did you arrive on and was it difficult or easy to sort your visas out?
No visas required for passports issued from the EU to move to New Caledonia. European citizens can stay in New Caledonia as long as they wish without needing a visa or a permit (this is a French overseas territory). European citizens will need to get a work permit if you do intend to work. For those without an EU passport, there are other New Caledonia visa and permit options.
Please see our New Caledonia country page to see your options for New Caledonia immigration.
What was the first impression of your new home?
I loved it as soon as we moved to New Caledonia! The climate, the landscape, the people, the food, everything was great. Living in New Caledonia, I just had to adjust to "island time" (slower and carefree lifestyle, sometimes even careless).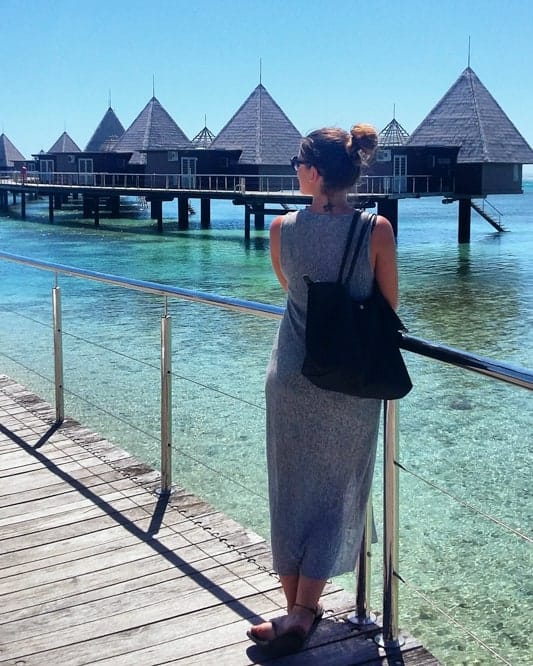 Did you know many people in your new country when you moved to New Caledonia?
I literally knew nobody here and not much about New Caledonia itself before coming. It was sort of an adventure. I arrived here with only a backpack on my shoulders and a passport in my hands. Best feeling ever.
How did you settle in New Caledonia at the beginning?
Quite nicely. It's very easy to find mid/long term accommodation after moving to New Caledonia and I was able to start working within a month of my arrival.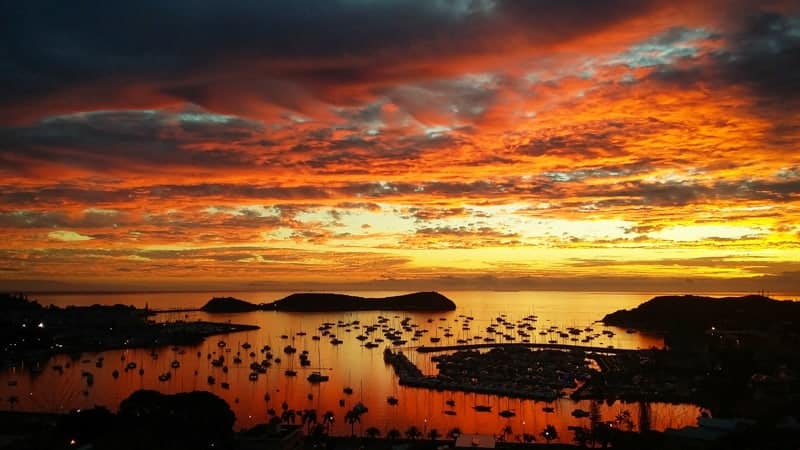 How do you support yourself abroad?
I'm a teacher and I work in the tourism industry as well.
See our article on Digital Nomad and Freelancer visas if you're thinking about a similar lifestyle.
How do you spend your free time?
Enjoying the outdoors and the ocean, visiting inhabited islets, boating, diving, hiking, road-tripping. Every weekend feels like being on holidays (for real!)
See the New Caledonia official tourism website to see the awesome leisure activities available to those who move to New Caledonia.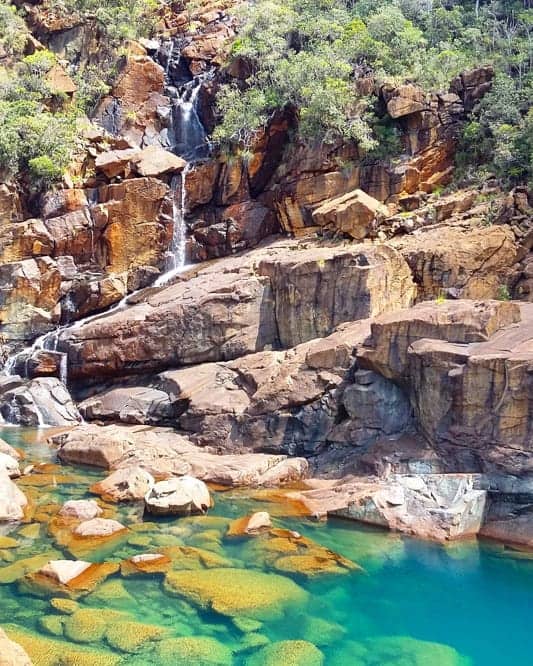 How did you meet people in your new home?
There are heaps of Expats who have moved to New Caledonia so it's quite easy to meet people and make friends. Living in a share house at the beginning of your journey will allow you to connect to a lot of people and build relationships.
Were you ever homesick? How did you manage that?
I've been living abroad for quite a few years now, so I'm quite adjusted to life overseas. But even at the beginning, I was never homesick, my passion for travelling has always been stronger. I remember missing (real) Italian food tho, like an actual authentic pizza (I know it sounds like a cliche but you've never tried a real pizza unless you've been to Italy). I guess you just get used over time but you'll never take flavour for granted again.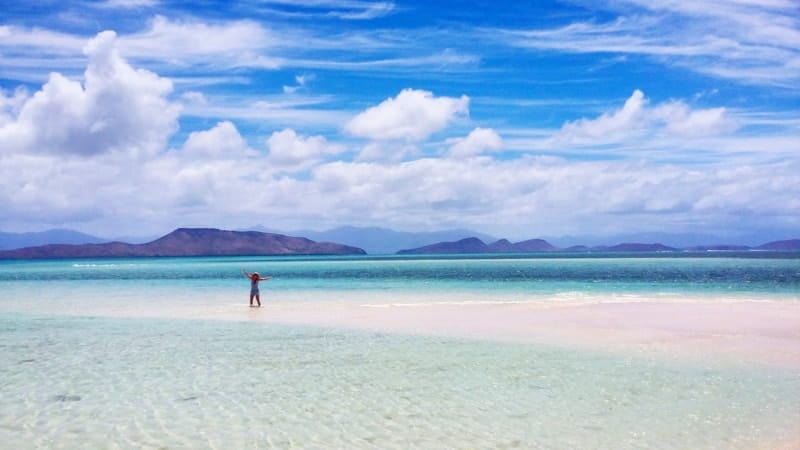 What do you have in your new life that you never had in your home country?
The move to New Caledonia means I live an exceptional lifestyle!
If you could go back in time to before you became an Expat and give yourself one piece of advice, what would it be?
Spend less money buying things and more on experiences and travel.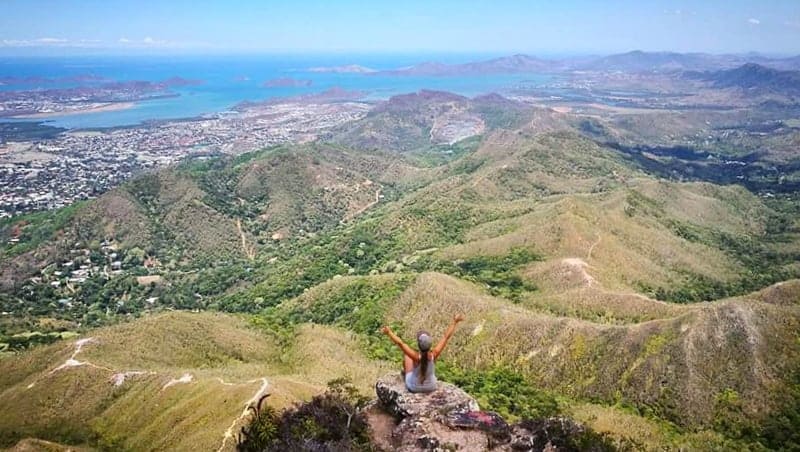 What have you learned about yourself in this new life?
Since moving to New Caledonia I've learned to adapt to every situation and I also became more self-aware and open-minded.
Tell us about some of your highs and lows of being an Expat in New Caledonia
Highs: the quality of life here is exceptionally good, there are plenty of activities and things to do, the country is very safe, the climate is great and the landscape is breathtaking. Wages are also higher than in Europe.
Lows: life in general is very expensive and so is travelling outside of the country (the government has a monopoly on the flights = no low-cost companies).
What do you miss most about home since moving to New Caladonia?
Not much except for low-cost travelling and flights.
Is there anything else you'd like to share about your experience? What would you say to anyone considering a move to New Caledonia?
Moving to New Caledonia was the best decision ever. Don't worry about the details, you'll figure it out on the way, just do it!
Are you interested in the Best Country To Live In? See our article to help you choose the right destination for you and your family to move abroad.