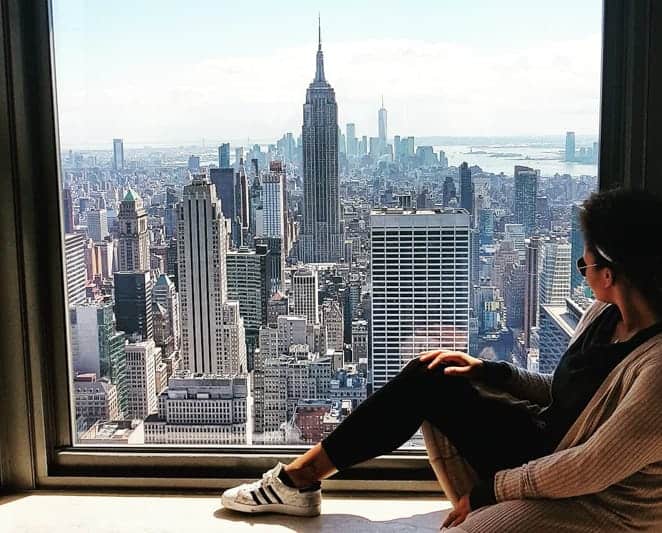 Where do Europeans go when they want to, well… get out of Europe? Canada of course! Today we share a wonderful Expat interview with French Instagrammer and life-lover, Celine Kone of @cel_in_wonderland on her experience of Expat life in Toronto, Canada on a Canada Working Holiday Visa.
WCIL: What is your country of origin & where do you live now?
Celine: I'm originally from France, Paris exactly. Now I'm living in Toronto, Canada on a Canada Working Holiday Visa.
WCIL: What made you want to move there?
Celine: First of all, for the bilingualism of the country. It's always difficult to move alone and far away from our roots. Canada is the perfect alternative to improve your English (or your French) and you can always move to a province that speaks your language if you feel uncomfortable. What a beautiful country Canada is, as well. With different provinces, landscapes, forests, mountains, whales, bears, squirrels etc… It's a huge country close to nature and It's wonderful to discover it every day. Also, there was the availability of the Canada Working Holiday Visa.
WCIL: What was life like when you were considering to move?
Celine: I won't say really hard, but I was disappointed in everything and everyone. We were going through many a crisis in France before my expatriation and I was no longer in line with my country and its way of being. I was not able to change the planet, but I was able to pack my life into my backpack and see what was going on elsewhere.
Career-wise I felt like my opportunities were limited because I either had too much education or not enough experience. So I decided to change my life and said, "Ok! My country doesn't want me, but someone will."
So I finally decided to apply for the Canada Working Holiday Visa and it took about two years to finally be accepted because I needed to improve my English. Had I not been accepted I would have gone to New Zealand as an alternative.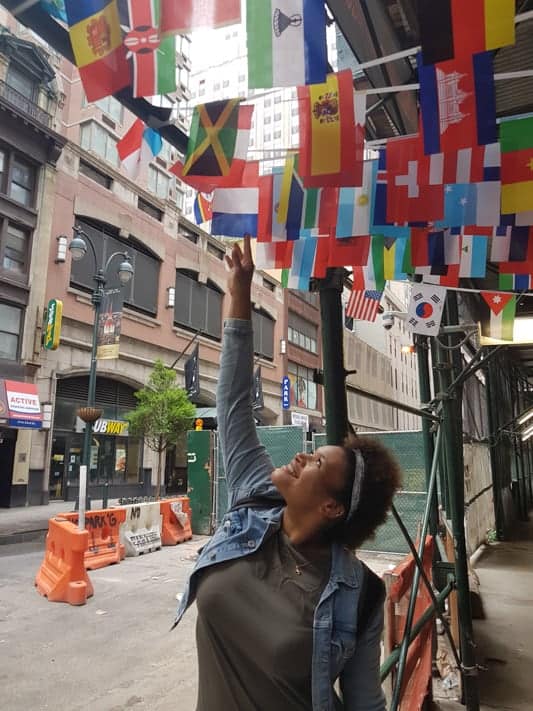 WCIL: How did you prepare for the move? Did you sell everything and just leave or did you leave a home base in France?
Celine: I was preparing for my new life for 2 years before leaving. I was the tenant of an apartment so I just sublet my apartment for 6 months. 6 months was the time I gave myself to find a job in my field or something that I liked while on the Canada Working Holiday Visa. In 5 months I found a job in my field but then found out the landlord wanted to sell the apartment. So I sold as much as I could and my mother is storing everything else in case I move back to France one day.
WCIL: What did it feel like when you finally decided to move using the Canada Working Holiday Visa
Celine: I was excited and totally ready. We didn't know what we would find until we found it… my documents were ready, my rent for a month as well, my map and books about Canada ready to go. I wanted to keep part of it a mystery and didn't ask anything other than immigration and information about the Canada Working Holiday Visa in Expat Facebook groups.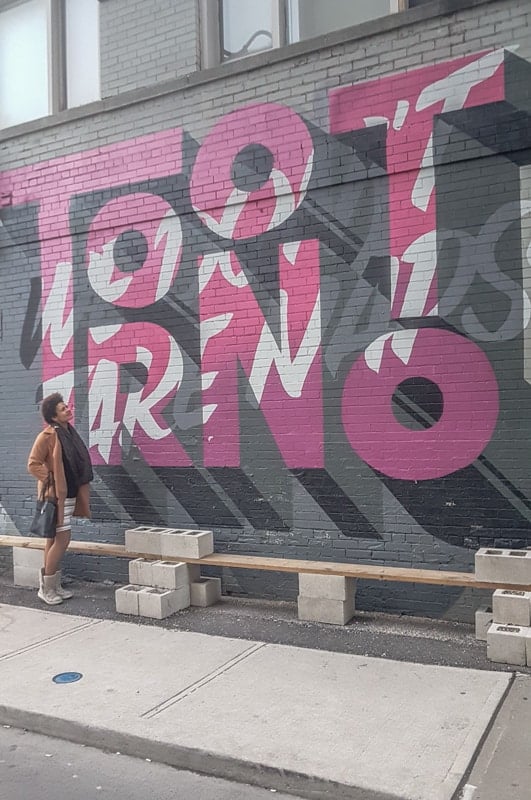 WCIL: What were you most afraid of about this new life decision to travel on the Canada Working Holiday Visa?
Celine: I was worried that after the time and energy spent that I would eventually have to return to France and restart my life where I left it or worse- restart from less. I had a lot of projects and desires and it's frustrating when you can't realize them.
We all want to succeed with something, me it's my career which means for me North America and/or the UK are the best springboard. The Canada Working Holiday Visa gave me an opportunity to test this out.
WCIL: What did it feel like when you finally arrived on the Canada Working Holiday Visa?
Celine: Well, I didn't have a nice arrival – delayed flight, jet-lag and the Airbnb was far from what I expected. On my first night, I wanted to take a ticket and go back to France but I talked with some new friends and they cheered me up. The opportunity offered by the Canada Working Holiday Visa helped to settle me in.
WCIL: Did you have any contacts or friends in your new country?
Celine: Yes. The Facebook Expat community is awesome and very helpful. We are 6000 French Expats in Canada but 90% went to Quebec or Montreal and there are not that many in Toronto. I think it's important to talk to people beforehand in case something happens or just for support and also to go for a beer to celebrate your new life.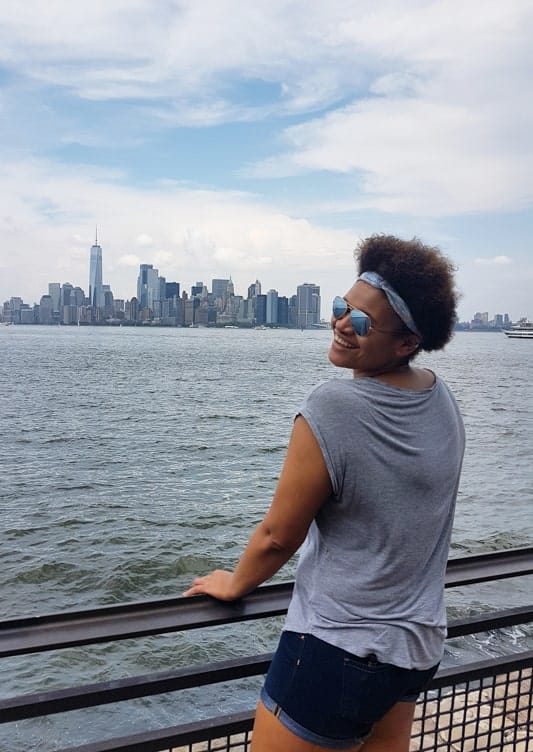 WCIL: If you had to look for a job there, what was the experience like?
Celine: It's easy to get a job on a Canada Working Holiday Visa. They like that you start from the base and grow in the company. Speaking French and English also was an added advantage.
WCIL: How was your day-to-day on the Canada Working Holiday Visa?
Celine: The first month was touristic. Wake up at 4 am (jetlag), check Indeed and Google to study the job market. Small nap from 7 am to 10 am. Take the bus to downtown and then walk in the city with my map and my CityPASS (5 attractions included). My objective was to discover the city, where I want to live and also visit as things as possible before starting a full-time job on my Canada Working Holiday Visa. After two weeks I found a job, so I used those lasts days to walk in the city and take note of what I want to visit and do during my two years.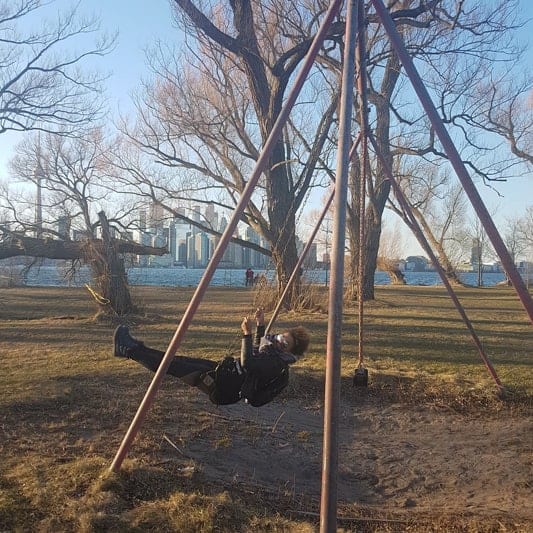 WCIL: What was your experience like with the locals?
Celine: As a single, 30-year-old girl, I met a lot of men (lol) but some girls too. For me, the first contact with Canadians was pretty easy. Everybody is friendly and all smiles. They like our accent and want to know why we (Europeans) want to live in Canada when Europe is so awesome. We would exchange our numbers and then nothing else. I arrived with the idea of integrating myself and becoming friends only with locals. I then realized that it was difficult and my expatriation was not about having the difficulty of chasing people. In the end, 90% of my friends are French speakers or Europeans.
WCIL: Did you or have you been homesick and if so, how did you manage it?
Celine: Oh yes! It's the usual step after one or two months in expatriation and especially when you do it alone! Everything was a good reason to move back home. You miss everything, even the things you hated when you started. You realize that your life was not that bad in France. I remember I cried because I broke my earphones. I was on the floor crying and trying to book a flight to quit. Now I laugh about that because it was one year ago and when I see where I am now I thank my friends in Canada for their support and their motivation.
WCIL: What have you learned about yourself in this new life?
Celine: I'm a real strong, independent women. They told me I couldn't be a sports event coordinator in France, but I can be a sports event manager in Canada and lead 77 people! I'm a beautiful woman, I'm intelligent and I love my life.
I have realized I'm a world citizen. I want to see the world and I want to spend my time and my money helping people and traveling. The only limit is the sky! Here I feel loved, skilled and smart. I'm me and no one can take that away from me. My Canada Working Holiday Visa experience is just the start.
WCIL: Is there anything else you'd like to share about your experience?
Celine: My expatriation helped me realize that I should have started traveling sooner. I have found myself and have loved the experience. It has opened my mind to something else. It's hard to move, it's hard to start something else somewhere but you gain so much when immersed in another culture and language.
WCIL: What would you say to anyone considering an international move on a Canada Working Holiday Visa?
Celine: Just do it! It's never too late. Even if you start by volunteering, a career opportunity or even just travel with a backpack, you'll win at something.
Interested in a Working Holiday Visa?
Check out our blog article with information on 8 great working holiday visa offerings and how to get them.
Pin to Pinterest