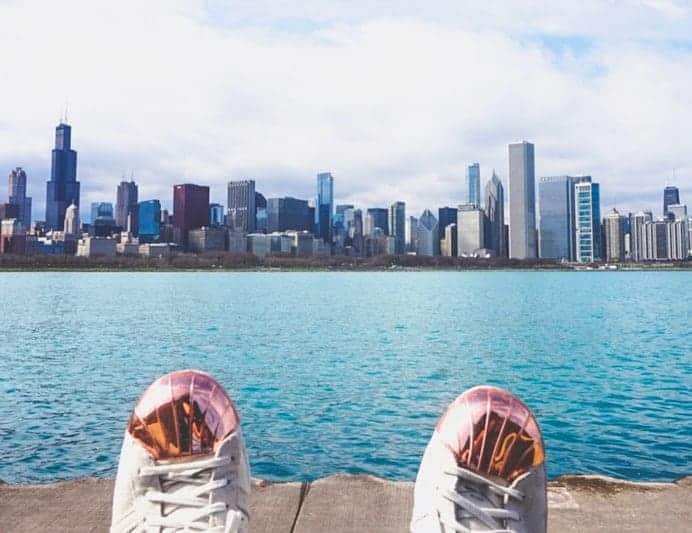 Meet Katharina, originally from Germany, but now living in the USA via Spain, UK, and Taiwan. She started sharethelove.blog after being an Expat Partner and experiencing the initial stages of being in a foreign country from having to find friends, work and a new life. She now coaches other expat partners to help them make the most of their time abroad. You can follow Kate on Instagram and Facebook. Here is her story:
Looking back on my life so far there was always this international pattern, but I did not see it until recently. I am coming from a small town in Germany and married my best friend from across the street. However, from the moment that I started to make my own decisions, I did everything to explore the world. I chose a very international Master degree in the United Kingdom. The best thing about it: I was able to study with people from more than 18 different countries. I went to Taiwan and Spain for internships and always cherished meetings my friends around the globe in their hometowns. I have chosen my hobbies, jobs, and education programs out of interest and never thought about that all of them had some connection to living a global life.
Fast-forwarding a couple of years later, I am now living in the United States, coaching Expat Partners around the globe to follow their dreams and find their own calling during their precious time abroad. Last week I coached someone from South Korea who wants to start a non-profit, a Turkish woman who was insecure about her next career step, and a German who is about to move to the US for an international assignment. While I have always been very career-oriented and planned to climb the corporate career ladder, no project gave me as much joy as this privilege to talk to women around the globe and to realize: Despite our different cultural backgrounds, our different values, and experiences – we are all worrying about similar things. It gives me great hope to see that there is more that connects us than separates us.
I am sitting here with great confidence and joyful anticipation of what lies ahead of me. But, this was not always the case. Like most expat partners, I had to go through the struggle of finding myself again in a foreign place, with no work, no friends, and no idea what I want to do with my life. When my husband came home with this job proposal to move to Chicago, I was really excited. Immediately I used my network and found myself a fantastic position at a local start-up that would not only be great fun but would also be a significant career step. More responsibility, more clients, more money. However, expatriation is sometimes like a room with many doors, and the ones that you expect to open will stay closed, and the ones that you would least expect will open eventually. My work permit got delayed and long story short I was back to nothing and the positions offered to me would have been more like a job than an essential career step to build on after our return back to Germany. I wanted to put my time to good use, started to do volunteering and traveled the world on my first solo trip with a backpack. But I wanted more.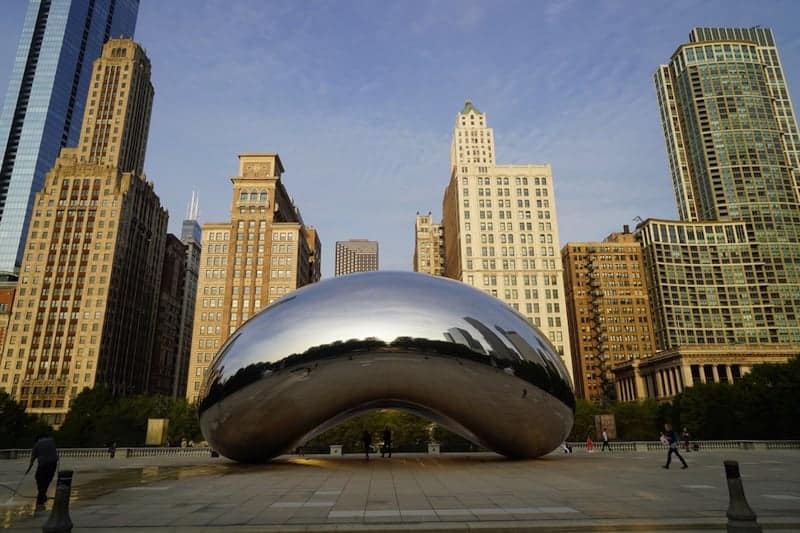 I dug deeper into the topic of being the Expat Partner. From the moment we entered the US and my husband's name was stated in my passport, to the time we met new people and the question of "What do you do" was easy to answer for him but a real struggle for me, to the moment I realized I need to have my own income to feel in an equal relationship I was hooked. Being the Expat Partner has so many dimensions that companies who are sending people abroad seem to be unaware of. Living abroad for some time will most likely shake your life upside down and you either enjoy the ride, or you will struggle to keep up. I have read countless academic papers on this topic, interviewed Expat Partners around the global, talked with experts in the HR field and put all the information in one handy workbook to download on my website. I was thinking about all the information I would have loved to have at the beginning of my very own adventure. I am talking to all those women, who want to find out what they could do professionally while being abroad. Women who moved abroad without kids, or women who wish to rejoin the workforce after staying home. It is incredible to me that the guidance I share is so international, with stories from women all around the globe, yet it is helpful to you no matter where you are.
I have identified this international factor as my core driver for producing great content and being my best self. Without me struggling to be the traditional Expat Partner, I would have never have found out about this. Therefore, I can only encourage everyone who is thinking about moving abroad to do so. We have just this one life, and I am sure you will live it more consciously when you have forced yourself out of the treadmill and outside your comfort zone. Deep learning comes from the best and worst times of our lives, and expatriation can trigger both. There is nothing bad in rejoining the treadmill once again after some time, but you will bring along a much more reflected self to the table.
My website, sharethelove.blog, allows me to connect with amazing women all around the globe and inspire those who are looking for new fulfillment in their life. I do so by sharing my workbook and offering customized coaching programs. It is a great honor to act in a global community and raise awareness of the needed empowerment of the Expat Partner. My vision is that the term "trailing spouse" will vanish from the internet and will be covered with all the inspirational, eye-opening stories of women who invented themselves all over. It does not always need to be the story of someone who founded her own company. It is also very motivating to share stories of women who have found peace with themselves, changed their profession, or re-evaluated the purpose of work in their lives. To sum it up, expatriation brought a lot of reflection to my life, and I am looking forward to working together with lots of brave women around the globe.
Did you like this article? Save it to Pinterest