We've moved and lived in six countries on four continents – we've experienced many of the challenges of moving to a new country. If you've decided to take the plunge and move abroad, congratulations!
For all the upside, there are also some things that may be less comfortable. We'll look at the top challenges you'll face when you move to a new country and how to deal with them.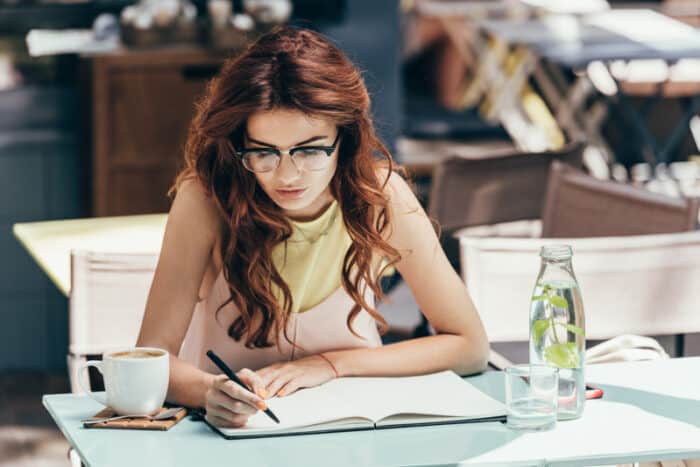 Leaving your comfort zone
Probably the biggest challenge you'll face when moving to a new country is leaving your comfort zone. Everything will be new and unfamiliar, from the way people speak and behave to the food they eat and the architecture of the buildings. It can be daunting at first, but it's also an exciting time full of new experiences.
These changes can lead to culture shock. The differences between your home culture and the culture of your new home may start to overwhelm you. You may find yourself feeling confused, frustrated, or even angry at times.
How we cope with a culture clash when moving abroad
Take it at your own pace. You don't have to dive into everything on day one. You'll have time to get involved. The excitement of arriving in a new home can make you over-commit and take on too much. Say yes to the things you have the headspace for.
Try not to judge your new culture. Things are done differently in different parts of the world, and if you can be slow to judge, it can be less jarring. Take each person and interaction on their merits and avoid generalizations and stereotyping.
Homesickness
Another challenge in your move to a new country is homesickness. Missing family, friends, and familiarity is natural, and you may find yourself feeling lonely and isolated.
How to cope with homesickness
Keep up contact electronically. Speak to people back home regularly, they'll be happy to hear from them. Try to find out what's going on in their lives by asking questions. They may think their news is boring compared to your adventure, but it may be just what you need to hear.
Seek out the familiar. Find a restaurant that serves the food you know and love. It could be as simple as finding a shop or online store that stocks some of your favorite treats. See if you can find a movie from your home country, or seek out some fellow Expats to chat to about your situation.
Language challenges when you move to a new country
One of the challenges you can face when you move abroad is learning a new language. It can be difficult for many people to feel confident. And, where you live makes a big difference too. In some large Expat communities, you can get by with very little local language. However, in some areas, no local language capability can be very isolating.
How to deal with language issues
The obvious, get studying! There are fantastic online resources for many languages meaning you can get started before you arrive. Online teaching platforms like iTalki have opportunities for one-to-one tutoring and conversation practice.
Be brave. Get talking. Make mistakes. We've found people to be endlessly kind and patient when we try to speak in their language.
Get help. We've often asked friends to sit in on a call or translate instructions where there is a language barrier.
Cheat by preparing in advance with Google Translate. When you know you're going to encounter a situation where language will be a challenge, do some preparation. If you are going for a haircut, learn the vocabulary to request your style. If you're heading to the market, swot up on the local names for fruit and vegetables. It works wonders.
Adjusting to a new climate
The climate can have a profound impact on our physical and mental health. A hotter summer, colder winter, wetter spring, or windier fall can be a shock. We know many people who have moved to change the climate. And, until you've lived a year or two in your new home you'll not really understand what to expect.
How to cope with a changing climate
Do what the locals do. If you live in Shanghai, maybe a treadmill is better than road running. Where we live, no one hikes in the middle of the day in August.
Prepare. A Canadian friend says that there is no bad weather, just the wrong clothes. And there is some truth in that. My first winter in London was brutal. But, a friend gave me a trench coat and I bought a great pair of gloves. It made it almost bearable. We wouldn't live in Spain without air conditioning, and we wouldn't live in Sweden without central heating.
Skip it. We love the climate near Barcelona, except in August when it gets very, very hot. We try to plan a vacation to somewhere cooler over that time. When we lived in London, we'd use all our vacation time over winter to break up the cold.
Strains on relationships when you move abroad
Moving alone has challenges. But so does moving with other people. Your family is experiencing as much upheaval as you are. And, you'll each go through waves of ups and downs. Unfortunately, those waves don't always coincide!
How to cope with challenges to relationships
Be aware that these challenges will happen. Speak about what may happen and how you'll cope.
Be open and honest with those close to you. Try to share how the move is impacting you. If those around you know you are mad with the bank, they'll know you are not mad with them.
Prioritize time for your existing relationships. In all the excitement it can be easy to neglect those closest to you.
The challenge of making new friends when you move to a new country
One of the first and most daunting challenges you may face when moving to a new country is making friends. It can be hard to put yourself out there, especially if you don't know anyone in your new city or town.
Meeting locals can be especially challenging for a couple of reasons. They have family and friend networks in place already. They may see Expats as just passing through, or they may think the language and cultural barrier is too hard. If you push too hard, it can push people away.
Here are some ways to meet people in your new home
Join social clubs or groups that interest you. This is a great way to meet people with similar interests.
Check out local Expat groups on Facebook – there are often meetups or activities.
Look out for language exchanges. These introduce you to a local to chat with. They'll get to practice their English, you can practice your language and meet a local.
Attend community events. These are usually good places to meet people who live near you.
Volunteer. Volunteering is a great way to meet people and make friends while also helping out your new community.
Start a blog or podcast about your experiences. This can be a great way to connect with people who are going through similar challenges in their new country.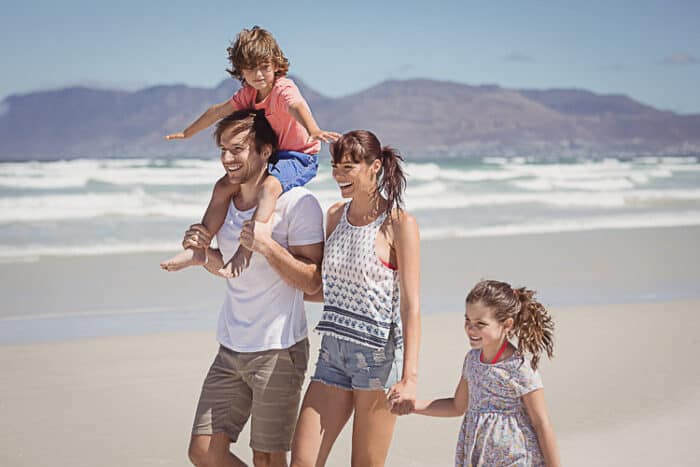 Admin, red tape, and bureaucracy
Don't underestimate how much time and energy can get sucked into this black hole. From visas to utilities, from cars to schools there is a lot to do.
How to minimize the pain
Outsource everything that you can afford to. Find a great immigration lawyer to help with visas and residency. We really hate this part of moving abroad. Understanding the processes, filing in the right forms, and booking appointments is hard work. So we outsource!
Listen to the right people. Everyone has an opinion, so choose who to listen to. Expat Facebook groups often have shouty know-it-alls. Cross-check their information with experts and try to find people with first-hand experience, not "I've heard" or "I think".
Get organized so you have a clear plan of the things you need to do. And, which ones are the most important.
Managing your finances in a new country
You may find it challenging to open a bank account, get a credit card, or transfer money to your new country. You may also have to pay taxes in both countries.
Making finances easier
Talk to other Expats and check out Expat groups and forums for advice.
Do your research before you leave. Find out what banks and financial institutions are available in your new country, and what type of accounts they offer.
Consider keeping a bank account in your home country. This can be useful for transferring money or paying bills back home.
Get familiar with the currency in your new country. Currency exchange rates can fluctuate, so it's important to track the value of your money.
Think about how you will pay your bills. Will you use a credit card, debit card, or cash?
Be aware of any taxes you may owe in both countries. You may be required to file tax returns in both countries if you earn income in both countries. Chatting with a tax expert can be invaluable.
Make sure you have good quality insurance for peace of mind. Right from when you move your belongings to your new home to health insurance, to insuring your new home on arrival. Most people believe that their homeowner's insurance will cover damages that occur during a move, but this is not always the case. Your homeowner's insurance policy may have a clause that excludes coverage for damages that occur while your belongings are in transit. Even if your policy does provide some coverage, it is often limited so before you move, understand your moving protections or coverages.
Things that we know make a difference
We love living abroad and moving has opened up opportunities and experiences beyond our wildest dreams. The flip side is that every move has thrown up new challenges. There are a few golden rules we try to remember.
Be kind to yourself. The move abroad will throw up unfamiliar challenges, and you'll make mistakes. Every Expat we know has a few hilarious stories at their own expense.
Where you can, frame things in a positive light. The guy behind the counter may not be rude, stupid, or incompetent – he may just be having a bad day.
Take care of yourself: The move will be stressful, so make sure to take care of yourself both physically and mentally. Eat well, exercise, get enough sleep, and take time for yourself when needed.
If you start with those three things, you'll be ready for the challenges of moving to a new country.