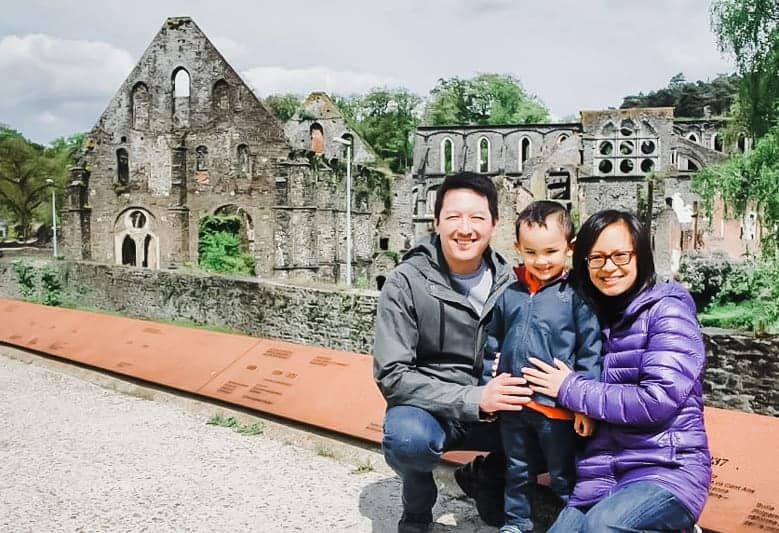 Many Expats we've interviewed have expressed that living abroad is more than just a tick off the old bucket list; it's an actual dream come true! In today's post, we'd like to introduce you to Jaime Fallo. She's a Canadian Expat enjoying the European way of life after a move to Belgium and on a daily basis living her dream come true. You can find her on Instagram
WCIL: What is your country of origin?
Jaime: Canada
WCIL: What country do you currently live in?
Jaime: Belgium but previously lived in London, UK
WCIL: What made you want to move there?
Jaime: Moved to Belgium for my husband's work. Before that, we first moved to London, UK. I have always loved everything British, the European lifestyle and always wanted to make this dream come true. Being in Europe longer than I expected was a bonus!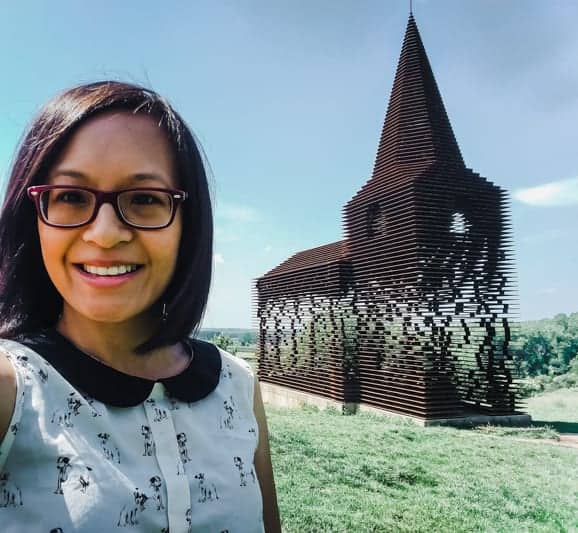 WCIL: What was life like when you were considering to move?
Jaime: It was very mundane and routine as I was working in a 9-5 job that I had been in for 10 years. Also, I was not doing as much travelling as I wanted. This was mainly because of the very limited number of vacation days at work when I was in my home country.
WCIL: How did you prepare for the move? Did you sell everything and just go or did you leave a home base in your home country?
Jaime: We just took what we needed which were mainly clothes. We visited our home-country for summer and Christmas each year so during those times we brought back a bit more. As I didn't want to spend more money on the same household goods from Ikea, on one of those trips back to Europe, we brought along our Ikea pots and pans and utensils in our luggage! For the move to Belgium, I tried to sell as much as I could. Our son was a year and a half when we moved to Belgium. Thankfully this meant so any baby-related items we no longer needed. I would sell online or via local Facebook groups. We found a shipping company to move everything else to Belgium but had to wait a month before everything arrived.
WCIL: What did it feel like when you finally decided to move, buy the tickets, etc?
Jaime: It was a bit nerve-wracking when I decided to move to Belgium to be with my husband as we still had yet to find a big enough apartment for our family. At the time our son was only a year and a half. My husband was living in a furnished studio apartment commuting every weekend to London. It was also a bit scary as I knew nothing about Belgium. Moreover, the idea that I didn't speak French or Dutch was daunting. I had already established friendships in London. Having to start all over again in Belgium with the language as a barrier was a bit overwhelming.
WCIL: What were you most afraid of about this new life decision?
Jaime: Will it all work out? Will we regret it?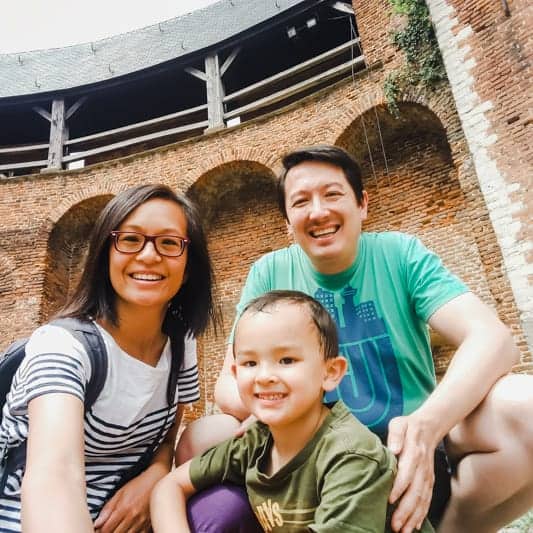 WCIL: What did it feel like when you finally moved to Belgium?
Jaime: Even though I had been to Belgium on a two-week holiday prior to moving there, finally arriving knowing that you will be living there for an indefinite time period was a bit daunting and scary. Scary because I had just left London which was busier, livelier and bigger. I didn't have to worry about the language and it was just easier to get around. Also, having a young child with me in a country where I didn't know anything about the services they provide for children was also something I had to figure out. Plus I learned the hard way when I wasn't organized enough to go food shopping on a Saturday. I soon realised that shops including supermarkets were closed on Sundays.
WCIL: Did you have any contacts or friends in your new country?
Jaime: I had a couple of family friends but they didn't live in the same town as we did. Additionally, they lived in the French part of Belgium whereas we were in the Flemish part so there were different ways of doing things, accessing services, etc.
WCIL: How did you support yourself in your new country?
Jaime: I'm a stay-at-home mom and have really enjoyed the time I have with my son.
WCIL: If you had to look for a job there, what was the experience like?
Jaime: It has been extremely challenging and difficult to find a job where English was only needed/required unless you were in a technical role. I had met with many recruiters but unfortunately, many roles (my background was in marketing which was mainly customer-facing) required you to know French, Dutch and English. Because of this, the process has been very frustrating. Having said this, it was still a good exercise to go on interviews.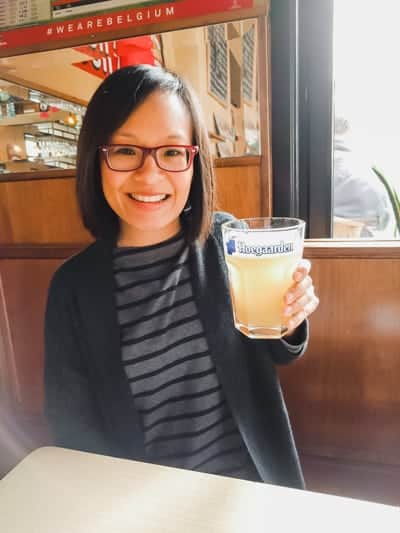 WCIL: How is your day-to-day since you move to Belgium?
Jaime: My day-to-day involves getting my son ready for school (children start going to kindergarten at 2.5 years old in Belgium!), making his lunch, and walking 1km to his school. On the way back, I would do my food shopping at various supermarkets. Unfortunately, we have a mini-bar fridge. This means that I have to go grocery shopping every 2-3 days in a week. Once home, I do household chores or learn Dutch on my own. Sometimes I may meet other Expat moms in the area for a get-together and before you know it, it's time to pick up my son from school and then we'd go home and I start preparing dinner.
WCIL: What was your experience like with the locals?
Jaime: It has been great! The town we live in is a university town with many international students so even though my Dutch is nowhere near proficient, I get by. Also, many times, the locals speak to me in English as they want to practice their English.
WCIL: Did you or have you been homesick and if so, how did you manage it?
Jaime: Definitely! With the internet nowadays, it's so much easier to access news from our home country. It also makes it easy to have Skype dates with friends and family. Also, whenever I do get homesick I think about all that we have done and seen since our time in Belgium. Certainly, it makes me feel better as I know the opportunity to live in Belgium/Europe is a once in a lifetime opportunity.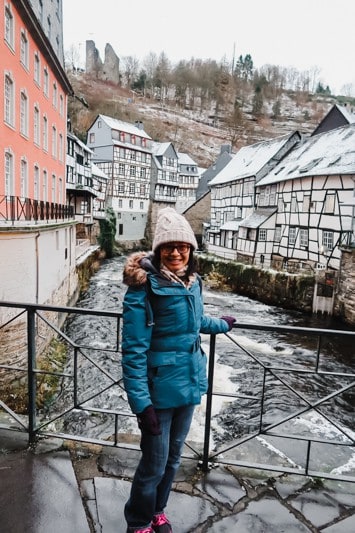 WCIL: What have you learned about yourself in this new life?
Jaime: That one can be resilient, adapt to change. Mainly, that you just have to put yourself out there even though it may be out of your comfort zone.
WCIL: Is there anything else you'd like to share about your experience?
Jaime: It has been an amazing experience so far and having moved to two different countries with two different cultures, ways of life and even languages, you learn to appreciate what you left behind. Each of my moves was at different times in my life. So, each move brought different experiences. I was childless when I moved to London and had a toddler when I moved to Belgium. I embraced them both and do not regret anything. If there was any regret, I considered it a learning experience.
WCIL: What would you say to anyone considering an international move?
Jaime: Do your due diligence with regards to visas so you can see how you can live/work in a country. Research the job market and get in touch with recruiters beforehand. Update your profile on Linkedin. Importantly, if you don't have an account, open one as many of the recruiter calls I received were through LinkedIn. If you are moving to a country where English may not be the working language, enroll in a language course so that you can at least learn the basics (for example greetings, numbers, how to order food at a restaurant, names of vegetables, fruits, how to ask the time, for directions, etc). Finally, even if you are unsure about the move, take a leap of faith and just go for it. If it doesn't work out, you have tried otherwise you'd always be wondering 'what if'.
Are you interested in a move to Europe? See our blogs on The fastest ways to an EU passport or 14 ways to get EU Residency that you might not know about.