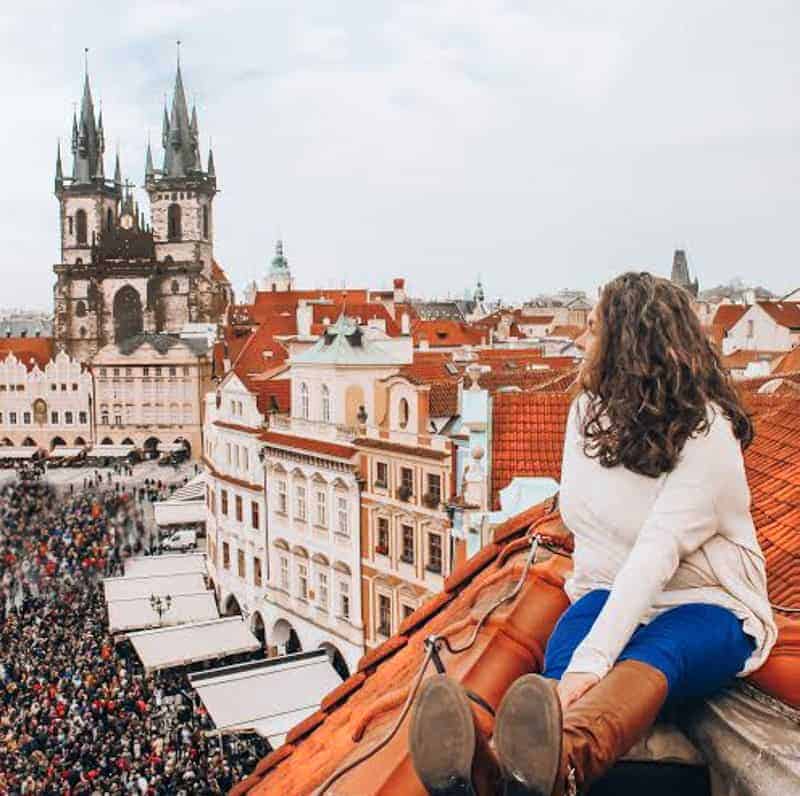 Alex from East Coast Contessa talks to us about her move to the Czech Republic from the USA. We hear about her highs and lows from Czech Republic visa challenges to loving schnitzel!! You can follow Alex on Instagram, Facebook and Twitter.
WCIL: Where do you originally come from?
I consider a few places "home" since I moved around a lot when I lived in the U.S. I was born in Maine and lived there for most of my childhood. I then moved to Ocean City, Maryland for a couple years and finally settled down in Kentucky where I went to high school and college. After college I lived and worked in Washington, DC for nearly a decade.
WCIL: Where are you living now?
I am currently living in Prague, Czech Republic.
WCIL: What led you to making the decision to leave your home country?
The decision to move to the Czech Republic was two years in the making. For the most part, I had always been content with my life in DC. I worked at short stint in government relations before making the switch to public relations for nonprofits and private firms. I loved the fast-paced city life and my hard work was regularly recognised and rewarded. I just always felt that something within me was missing and I was tired of simply being "content" — I felt that life held something more for me beyond what I could find at a desk job. I knew of people that had successfully made the transition from the corporate world into remote expat life but it took me a while to find the courage to admit to myself that I could be one of them too. In 2016 I took the first step and started saving up money from each pay check.
I began researching immigration and labor laws for the countries I was considering moving to, as well as testimonies and blogs from other expats to get an idea of the challenges I could face. I reached out to friends living overseas and to strangers in Facebook and online chat groups. In December 2017 I decided on an official date for my move and quit my PR job the following July. I sold most of my belongings and consolidated everything into 10 medium-sized boxes and moved back to Kentucky in August to spend time with my family before leaving for Europe last October.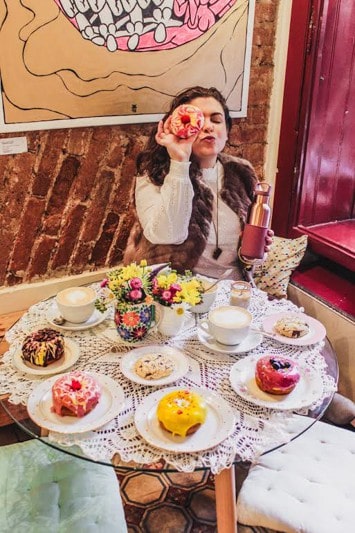 WCIL: What Czech Republic visas did you arrive on and was it difficult or easy to sort your visas out?
I arrived on a 90 day tourism visa as is allowed by the government of the Czech Republic. I secured permanent housing (which was a feat all on its own) and began the process to acquire a long-term Czech Republic freelance visa immediately upon my entry into the country. Six months into my stay here, I was recently awarded a Czech Republic permanent work Visa that is good for 360 days, and then I have to reapply all over again in March 2020.
WCIL: What was the first impression of your new home?
I had previously visited Prague a couple years before my move, so I had a slight idea of what to expect. However, visiting a place and living in a place are two completely different experiences! I loved the medieval look and feel of Prague — the castles and all of the gothic architecture are truly magical. A lot of people don't know that most of the buildings in Prague are originals and were untouched by World War II unlike many other Central and European countries that surround it. This makes it a very special city and one that I feel lucky to live in, but its certainly not without its shortcomings.
WCIL: Did you know many people in your new country when you moved there?
I didn't know anyone before moving to the Czech Republic! I had reached out to people who were already located there randomly through Facebook groups before I arrived to see if they wanted to meet up for coffee. However, when I arrived, the only people I knew were from my TEFL (Teach English as a Foreign Language). I lived in TEFL housing for two weeks and forged friendships with the others in the program while I searched for permanent housing with another expat I was introduced to from Houston. Once I settled on a place, I used my connections on social media to meet up with local content creators, photographers, tour companies, and other expats. I travel with many of them for press trips and they have become a great support system for me during a really challenging transitional period. I certainly consider myself lucky to have them.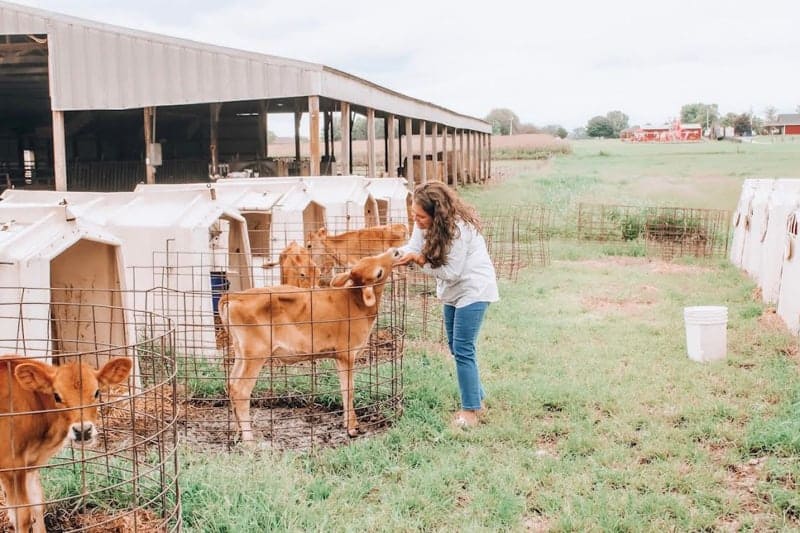 WCIL: How do you support yourself in the Czech Republic?
I have multiple streams of income. As an Expat, I think it is so necessary to remain healthy financially. I teach English writing, consult for companies in both the European Union and the U.S., and I am a freelance writer and photographer (or as most people refer to it, "blogger"). I had to get really creative to find and land work when I first moved to the Czech Republic. I would be lying if I said it wasn't a constant hustle, but I knew this and was prepared for it well before I arrived.
WCIL: How do you spend your free time?
When I'm not writing, traveling, or taking photos, I am a homebody who loves to stay in, order pizza, and watch Netflix movies! I go to the occasional get together or bar party but I really value my alone time, especially I get older.
WCIL: How did you meet people in your new home?
I reached out to Prague Expats on social media (Facebook and Instagram) via posts in Facebook groups or directly through e-mails listed on Instagram. Some people never responded and I was frustrated at first, but the ones who did respond I regularly keep in touch with and spend time with. I also made an effort to get to know the other expats who lived in my apartment complex and would have dinner and girl's nights with them. Forging relationships as an Expat is difficult, however, as many expats relocate back to the states because they are homesick or to other countries for their jobs. I try to view this as a positive and just tell myself this simply means I will have friends I can visit in many different places across the globe.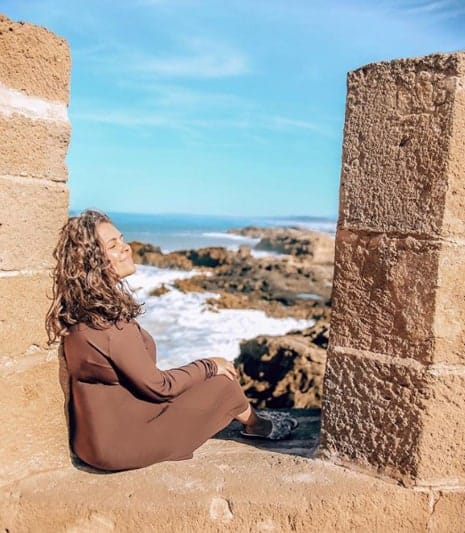 WCIL: Were you ever homesick? How did you manage that?
Absolutely. Even six months in there are still many days where I feel homesick and miss my family and the life I was comfortable with. What helps me to rationalize these feelings is to remind myself that I chose this path I am on in life — that I was lucky enough to have the emotional support and the financial ability to choose a lifestyle that a lot of people don't or can't. When I remind myself that I call the shots and have the courage and will power to go anywhere and be anything, I'm reminded that change also includes going back home when and if I feel it's time. The great thing about "home" is that it is constant and will always be there.
WCIL: What do you miss from your old life?
I miss the people. I had made a life for myself in Washington, DC and the city had become such a part of who I was. I started my career there, started blogging there, and really discovered who I was as a person and what I wanted out of life. When I decided to leave I cried for three weeks straight wondering if it was really the right thing to do and if it was a smart move for my professional career. Then I realized that if I didn't make a change soon, I never would, and remaining stagnant was a much more damaging and scarier outcome for me.
WCIL: What do you have in your new life that you never had in your home country?
Moving to the Czech Republic has given me a new outlook on life and the things that truly matter. Moving abroad has conditioned me to be more frugal and care less about materialistic and superficial things and more about relationships with people. Uprooting to a foreign place where I didn't know anyone has been a humbling experience and has made me extremely vulnerable — more so than I have ever been before. It's made me work harder for money and friendships, so I value and appreciate them both even more than I did before. Also, schnitzel. I have schnitzel. (For those reading, if you don't know what it is, do yourself a favour and look it up!)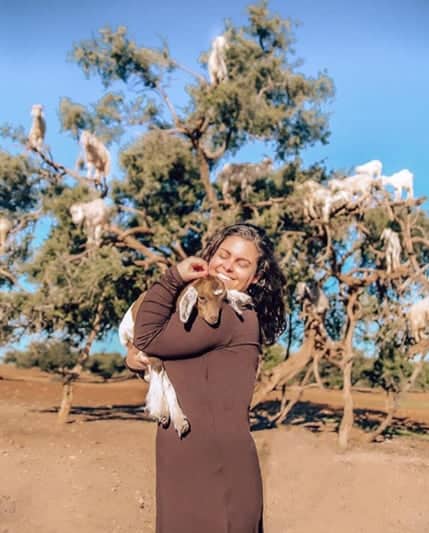 WCIL: If you could go back in time to before you became an expat and give yourself one piece of advice, what would it be?
I would tell myself I will be ok and everything will work out how it is supposed to! I was a nervous wreck the day I moved to the Czech Republic. I was staying with a friend in London and was two seconds away from cancelling my flight to Prague and heading home when she looked at me and said "If you turn back now, you'll never know. Don't you want to know how your life will turn out?" Three hours later I was on a plane.
WCIL: What have you learned about yourself in this new life?
That I am much stronger than I give myself credit for. Some people who have experienced it say that being an expat is unlike any other challenge or change that one can face and I believe that now. After this experience I am confident that I will approach other life challenges in a different light
WCIL: Tell us about some of your highs and lows of being an expat in a new country:
One of my biggest highs was receiving my Czech Republic residency and work Visa! It took six months and there were a lot of stressful moments at the Embassy and with travel and interviews and documents. One of my biggest lows was when I fell ill with pneumonia after not even a week of living in in the Czech Republic. I had a nightmare experience at one of the hospitals where I struggled because no-one spoke English. Not being able to convey that I was sick and couldn't breathe was one of the scariest moments I have ever had while traveling/living abroad.
WCIL: What do you miss most about home?
My friends and my mom's cooking! My mom taught my sister and I how to cook or what she calls it "fend for ourselves" and there is nothing like her food. It's made with so much love and flavour, I can't wait until I visit again.
WCIL: Is there anything else you'd like to share about your experience?
I wouldn't change a thing about making the decision to move to the Czech Republic, but I would do more research on the country I was moving to if given the chance. While Prague is great overall, I think I had rose-colored glasses on when making the decision to move abroad. I knew it would be challenging and new, but I wasn't as realistic with myself as I should have been. Knowing what I know now, I would have saved up even more money than I did just to plan for emergencies and have more money to travel, and I would have prepped myself more for dealing with being homesick and for adjusting to a new environment.
WCIL: What would you say to anyone considering an international move?
If there is even an inkling of interest in moving abroad, look into it! I would say to dive right in and just go for it, but it unfortunately takes more planning than that if a person wants to be smart about it and have a good experience. Make a plan, set up goals, do research, and have courage and confidence. Expect some things to go wrong (because sometimes they will!) but know that it's all part of the bigger plan.